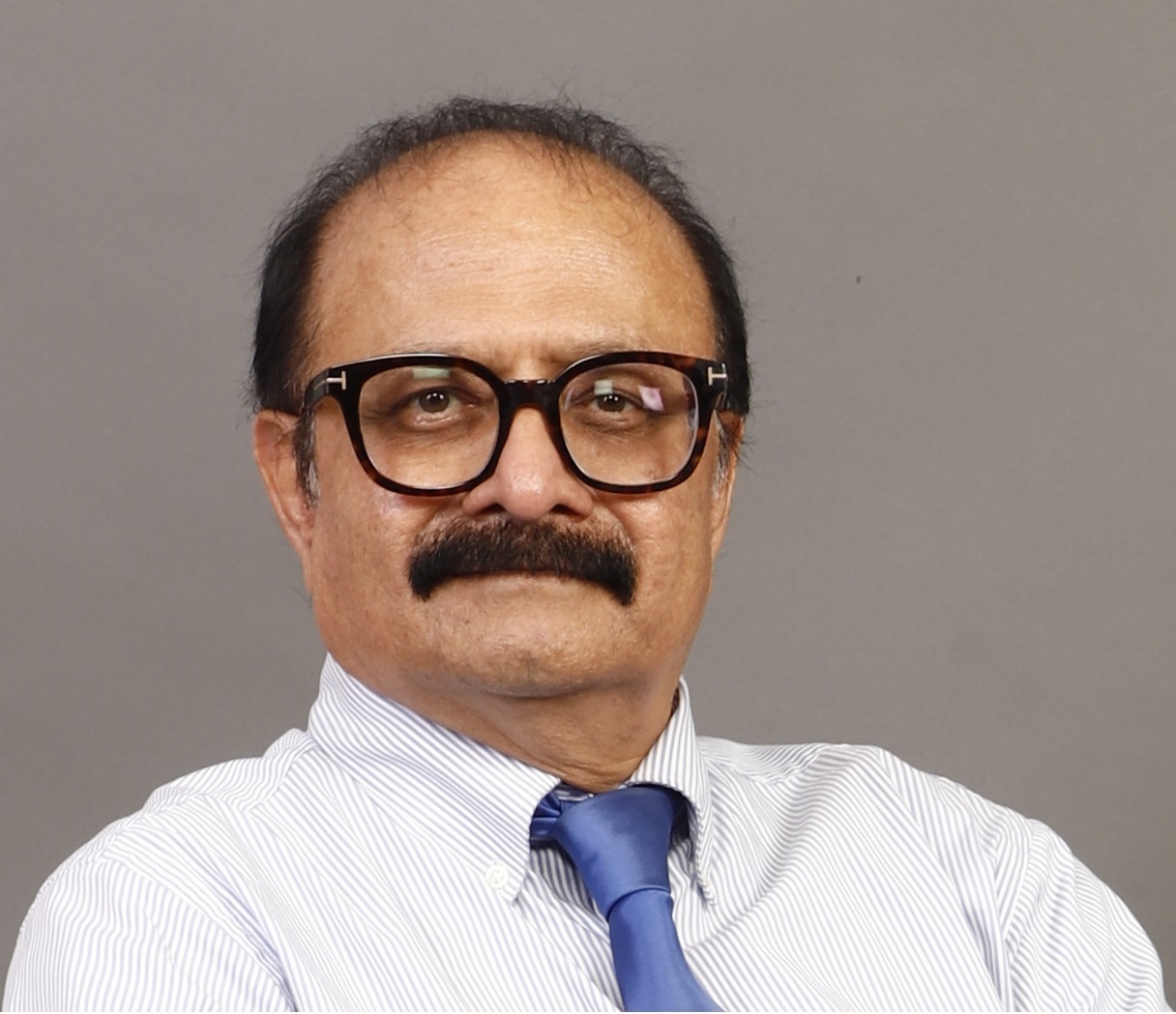 Dear Stakeholders and Partners, Today, as always, I am grateful to the Universe, to our elders, and to our totally dedicated young team, and unflinching support of Team Arrow.
We seem to have come out of the horrific pandemic and we are sure we will come out more strong, simply due to the tenacity, loyalty, courage and focus on doing the right thing. My heart goes out to all the youngsters of our workforce, who incessantly, meticulously and tirelessly kept getting the job done. The elderly and aged executives, have been given the option of working from home. We learnt the new norm and adapted to it, so working from home, has been more efficient way of transitioning into this new norm. As a matter of fact, I noticed that efficiency and productivity has increased, and we all have adapted to new methods of sales, marketing, and PR with our respective customers, simply on VC and other platforms. This has resulted in cost savings as well.
I anticipate the ripples of the pandemic will still be felt in coming year, and as we all are linked to the world economy, this may have effects in targets. Having said that, our Govt. has been proactive and taken steps well in time to absorb these unanticipated shocks, including the supply chain disruptions due to Ukraine war, and resultant delays along with increased logistical costs. Our team are working on offsetting these losses, and our clients have also been very cooperative and loyal to our quality brand. This we understand has limitations, but as our products are unique and patented, we seem to have a smoother transition and going forward these prices may become benchmark, thus increasing profitability.
Some may even feel that growth has slowed down, but the fact is the opposite. Growth has levelled, and expected to go up from hereon as we have broken new ground in newer fields, which will reap huge benefits, going forward. Fresh thinking has creeped into the peaceful minds of our RND Team and IP Cell, and they silently, but surely, done some wonderful inventions and formulated newer processes, which will result in more Patents.
Future is bright from hereon, as the menace of Covid seems to be slowing down, and the world is opening up. There seems to be increased demand of our products and we hope to deliver better results, keeping in mind our focus on efficient working and frugal methods. Our IT Team and KMPs are already working on the next 5-year plan, particularly in office management, learning from our foreign offices and foreign partners.
Revenue from our Water-Soluble Film continues to be on an upward trend and this year we had reasonably good revenues and increased order book from our Hi-tech product Division, which includes high Security products and IP.
Our RND Centre, which went critical last year, which had a slight set back, due to lock down and limited personnel present in our Mumbai based premises, has now caught up to speed. We focused on filing IPs and working out of our Ankleshwar Lab, which has also been updated to cover various divisions of our company.
Our subsidiary Avery Pharmaceuticals Private Limited, which is focused on our patented technology of Actives Embedded WSF, as a Novel Drug Delivery System (NDDS), is expected to start commercial production and shipments to major pharma client soon. This is an export opportunity and will only increase from hereon. Contract with a big multinational company has been signed, and our marketing division is now actively looking for more territories for exports. We have also received approvals for various pharmaceuticals and nutraceuticals products.
This year we are also focusing on our security products, which is part of High-Tech division, for development, indigenization and exports of anti-counterfeit threads and other security elements for high security papers. We have signed contracts for certain hi-tech products in this sector and we anticipate higher growth, going forward. I am happy to inform you that our company is also very focused on indigenization of Hi-tech products, following Atma-Nirbhar India initiative by our Hon. Prime Minister. Going forward, this will lead to higher exports, increasing foreign exchange revenues for our company and our country.
Our company is always focused on Hon. Prime Minister's call on Make in India/Atma Nirbhar Bharat, and have been actively pursuing various GOI procurement tender bids. We intend to aggressively look at these niche products, which are basically import substitutes, creating bigger opportunities for your Company. We are grateful to GOI for promulgating various amendments in Govt. procurement policies and MSME reforms for Indian companies.
On the fire mishap front, we have received Rs. 3.9 crores against our claim of Rs. 6.4 crores and we are still pushing on our balance claim with insurance company and are hopeful of fair settlement of our claims, meanwhile our production of WSF is optimized, having infused our own funds.
Your company intends interalia to focus on Patent Division more aggressively and fortify our patent division so as to get revenues from out-licensing, compensations from infringements, better revenues from our own patented product. We will continue to focus on new patents, as well as protect our claims to granted patents. We hope to win our claims against a major pharma company, as Courts have started working normal timings.
We continue to make investments in people, processes, Research & Development, Intellectual Property and Technology, we will continue to focus newer high-Tech products, while keeping an eye on greener and Eco-friendly technologies innovated in different geographies globally, bring them to India, for transformation of our future business.
We have increased our head count from 90 to 105 across the board. This is our contribution to our country.
While we continue to remain creative and energetic, we promise to keep an eye on numbers to create shareholder values and assure them of our best initiatives at all times. We continue to be grateful to all our stake holders and team members for their unflinching support, and we hope the same shall continue, while we hold our moral and ethical values, very close to our hearts. You all are the pillars and back bone of your company and I am blessed to have you on this journey of creating a wonderful world.
Thanking You, Shilpan P. Patel Chairman & Managing Director
2012-13
2013-14
2014-15
2015-16
2016-17
2017-18
2018-19
2019-20
2020-21
2021-22
2022-23
2009-10
2010-11
2011-12
2012-13
2013-14
2014-15
2015-16
2016-17
2017-18
2018-19
2019-20
2020-21
2021-22
2015-16
2016-17
2017-18
2018-19
2019-20
Audit Committee
Mr. Harish Mishra (Chairman)
Mr. Haresh Mehta
Mr. Dinesh Modi
Mr. Dinkarray Trivedi
Mr. Neil Patel

Stakeholders Relationship Committee
Mr. Haresh Mehta (Chairman)
Mr. Dinesh Modi
Mr. Neil Patel

Nomination & Remuneration Committee
Mr. Harish Mishra (Chairman)
Mr. Haresh Mehta
Mr. Dinesh Modi

Corporate Social Responsibility (CSR) Committee
Mr. Harish Mishra
Mr. Haresh Mehta
Mr. Shilpan Patel


Details of Company Secretary & Compliance officer:
Ms. Poonam Bansal Tel: 022-4974 3759 / 022-4969 3224 E-mail: poonam@arrowgreentech.com
For any assistance regarding share transfers, transmissions, change of address, non - receipt of dividend, dematerialization of shares or any other query relating to shares, please write to:
Arrow Greentech Limited
Registered Office Address :
Ms. Poonam Bansal - Company Secretary 1/F, Laxmi Industrial Estate New Link Road Andheri (West) Mumbai 400 053 Tel: 022-49743759 E-mail: poonam@arrowgreentech.com
Corporate Office:
159, Sanjay Building No. 5B,
Mittal Industrial Estate, Marol,
Andheri (E), Mumbai - 400 059.
Tel No: +91 22 49693224