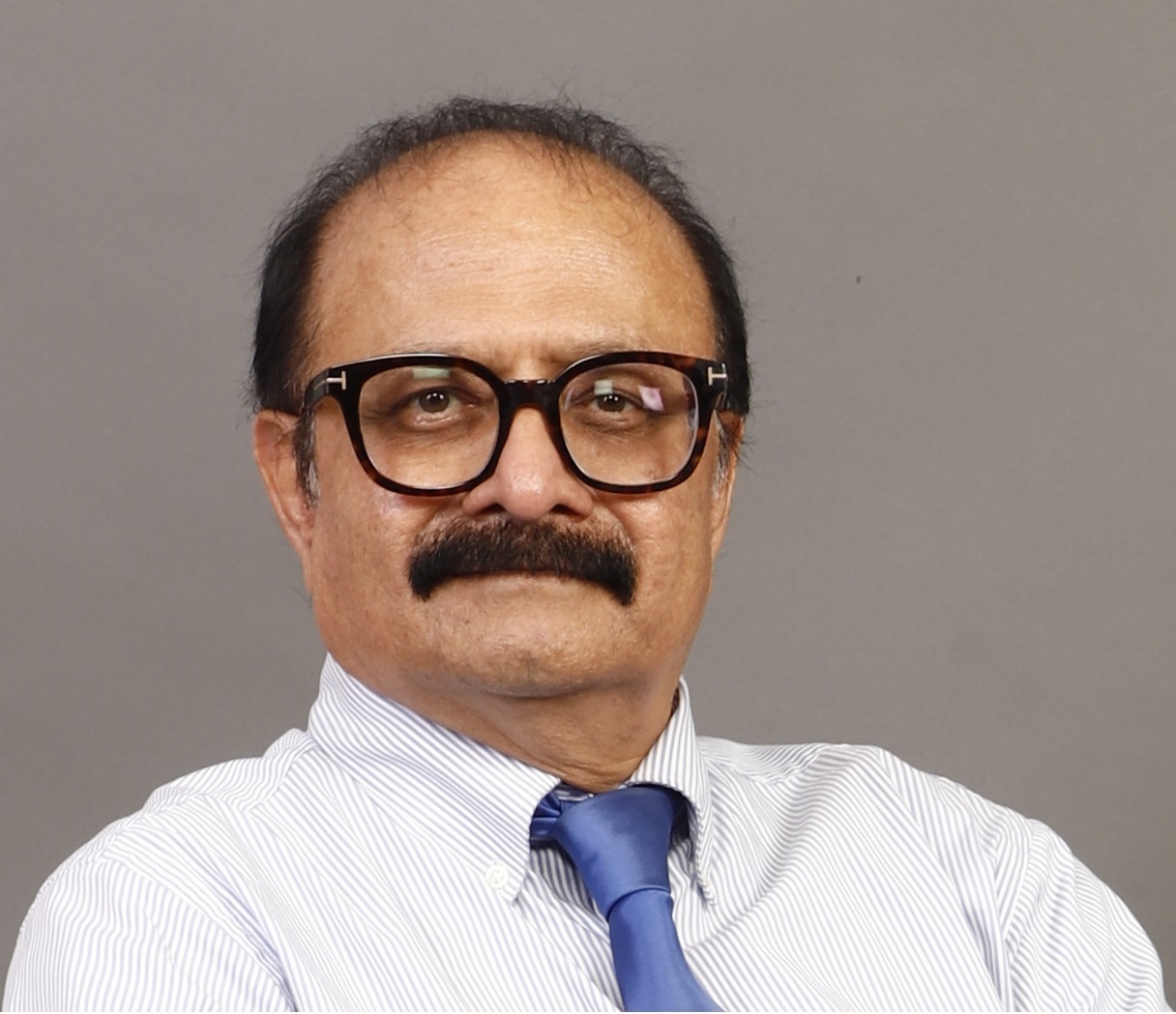 Dear Partners, Today, I address you as "Partners in Prosperity". We have seen the ups and downs of our company, and we all have been through it all. You believed in Team Arrow and I want to personally Thank you all. The world has been through Covid, Ukraine war and resultant worldwide inflationary pressures. India has felt the same too, and so has our company. In India we managed to skirt the losses to a large extent, but our international subsidiaries were not so lucky.
Today, as always, I am grateful to our totally dedicated young team, and unflinching support of Team Arrow.
We seem to have come out of the horrific pandemic, and we are sure we will come out more strong, simply due to the tenacity, loyalty, courage and focus on doing the right thing. My heart goes out to all the youngsters of our workforce, who incessantly, meticulously and tirelessly kept getting the job done. I am also grateful to our pragmatic government for taking timely steps for deserving MSMEs like ours. We learnt the pros and cons of working from home and are now integrating with the new norm of doing business. We all have adapted to new methods of sales, marketing, and PR with our respective customers, simply on VC and other platforms. We have now established new norms of communication and cost benefit models of personal visits v/s digital visits. This has resulted in lots of cost savings as well.
After the Ukraine war and trade embargoes on certain countries, we have learnt the real meaning of "risk mitigation in supply chain management". Though we were vary of this, from patriotic point of view, we were somehow directly or indirectly linked for some of our supplies from unfriendly countries, like China, we have now established secure and trusted suppliers in Asean and European countries, negotiated better terms and de-risked our supply chain. This will add to our bottom line for years to come.
Our team are working on offsetting these losses, and our clients have also been very cooperative and loyal to our quality-based brand. Our products are unique and patented, we seem to have a smoother transition and going forward these prices may become the benchmark, thus increasing profitability.
Our sales and profit growth are expected to go up from hereon as we have broken new ground in newer fields, which will reap huge benefits, going forward. Fresh thinking has creeped into the peaceful minds of our RND Team and IP Cell, and they silently, but surely, done some wonderful inventions and formulated newer processes, which will result in more Patents. Our IP Cell continues to reap awards from GOI and continue to grow our IP Portfolio.
Our IT Team and KMPs are already working on the next 5-year plan, particularly in office management, learnings from our foreign offices and foreign partners.
Revenue from our Water-Soluble Film continues to be on an upward trend and this year we had reasonably good revenues and increased order book from our Hi-tech product Division, which includes high Security products and IP.
Our RND Centre, which went critical last year, is now up to speed. We focused on filing IPs and working out of our Ankleshwar Lab and Mumbai based Labs, which has also been updated to cover various divisions of our company.
Our subsidiary Avery Pharmaceuticals Private Limited, which is focused on our patented technology of Actives Embedded WSF, as a Novel Drug Delivery System (NDDS), has started production but due to delays in regulatory affairs and acceptance of the new technology, is a bit of a drag on our company though an export has been shipped and repeat orders are expected and this opportunity and will only increase from hereon. Contract with a big multinational company has been signed, and our marketing division is now actively looking for more territories for exports. We have also received approvals for various pharmaceuticals and nutraceuticals products.
This year we continue our focus on our security products, which is part of High-Tech division, for development, indigenization and exports of anti-counterfeit threads and other security elements for high security papers. We have signed contracts for certain hi-tech products in this sector and we anticipate higher growth, going forward. I am happy to inform you that our company is also very focused on indigenization of Hi-tech products, following Atma-Nirbhar India initiative by our Hon. Prime Minister. Going forward, this will lead to higher revenues and will eye the lucrative export market, leveraging our contacts in friendly countries, thus increasing foreign exchange revenues for our company and our country.
Our company is always focused on Hon. Prime Minister's call on Make in India/Atma Nirbhar Bharat, and have been actively pursuing various GOI procurement tender bids. We intend to aggressively look at these niche products, which are basically import substitutes, creating bigger opportunities for your Company. We are grateful to GOI for promulgating various amendments in Govt. procurement policies and MSME reforms for Indian companies. We will also be looking at utilizing our equipment and technology for other related security product markets, which we will keep you informed from time to time, as these are covered by various confidentiality clauses.
We continue to make investments in people, processes, Research & Development, Intellectual Property and Technology, we will continue to focus newer high-Tech products, while keeping an eye on greener and Eco-friendly technologies innovated in different geographies globally, bring them to India, for transformation of our future business.
We have increased our head count from 105 to 133 across the board. This is our humble contribution to our country.
While we continue to remain creative and energetic, we promise to keep an eye on topline and bottom line numbers to create shareholder values and assure them of our best initiatives at all times. We are indeed grateful to all our stake holders and team members for their unflinching support, while we hold our moral and ethical values, very close to our hearts.
Namaskar, Shilpan P. Patel Chairman & Managing Director
2012-13
2013-14
2014-15
2015-16
2016-17
2017-18
2018-19
2019-20
2020-21
2021-22
2022-23
2023-24
2009-10
2010-11
2011-12
2012-13
2013-14
2014-15
2015-16
2016-17
2017-18
2018-19
2019-20
2020-21
2021-22
2022-23
2015-16
2016-17
2017-18
2018-19
2019-20
2023-24
Audit Committee
Mr. Harish Mishra (Chairman)
Mr. Haresh Mehta
Mr. Dinesh Modi
Mr. Neil Patel

Stakeholders Relationship Committee
Mr. Haresh Mehta (Chairman)
Mr. Dinesh Modi
Mr. Neil Patel

Nomination & Remuneration Committee
Mr. Harish Mishra (Chairman)
Mr. Haresh Mehta
Mr. Dinesh Modi

Corporate Social Responsibility (CSR) Committee
Mr. Harish Mishra
Mr. Haresh Mehta
Mr. Shilpan Patel


Details of Company Secretary & Compliance officer:
Ms. Poonam Bansal Tel: 022-4974 3759 / 022-4969 3224 E-mail: poonam@arrowgreentech.com
For any assistance regarding share transfers, transmissions, change of address, non - receipt of dividend, dematerialization of shares or any other query relating to shares, please write to:
Arrow Greentech Limited
Registered Office Address :
Ms. Poonam Bansal - Company Secretary 1/F, Laxmi Industrial Estate New Link Road Andheri (West) Mumbai 400 053 Tel: 022-49743759 E-mail: poonam@arrowgreentech.com
Corporate Office:
159, Sanjay Building No. 5B,
Mittal Industrial Estate, Marol,
Andheri (E), Mumbai - 400 059.
Tel No: +91 22 49693224