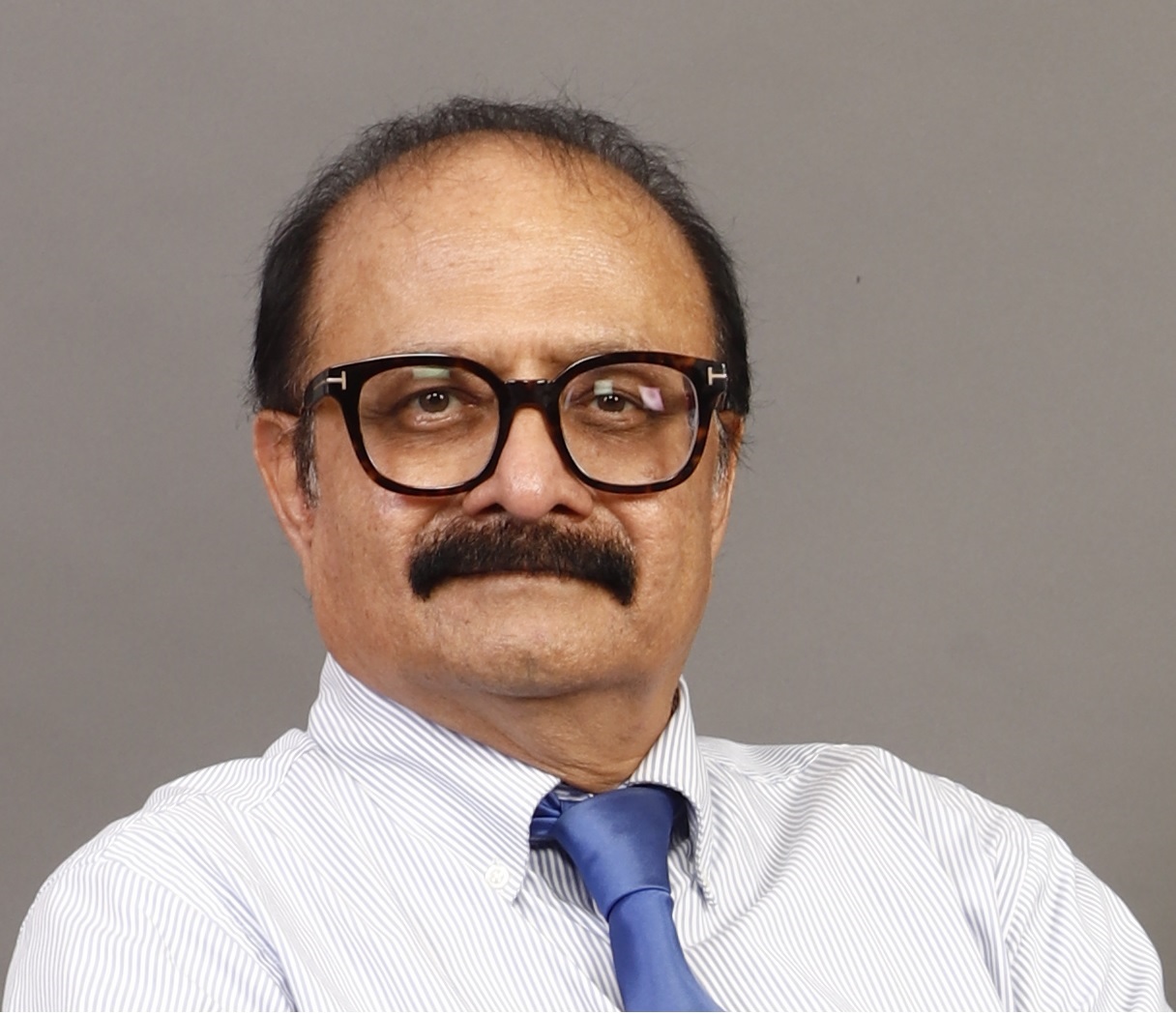 Dear Stakeholders and Partners, I sincerely believe it is time to reflect and look back at the year gone by ending March 2018,certain developments, like macro environment, global concerns on various economies, and events affecting our patent licenseesetc., have greatly influenced almost every corporate entities. These are not in everyone's control. Your company did see some slowdown in the second half onwards, and I take this as a signal for us to tighten our belts, start looking more seriously into our entire patent portfolio, work even harder into initiating "Make in India" projects, taking benefit of ourHonorable Prime Minister's initiatives of focusing in Swachh Bharat (Clean India), Secure India and Green India.
Our clients in Europe have gone under pressure from slowing down of the European economy, due to the US President's Make in USA and America First policy pronouncements resultantly, we decided to de-risk our business model, and focus on Make in India projects and getting ready to enter with proper strategies into the US markets. As we all know that this shift necessitates freshthinking and innovation. We now have new team members, who are aligned to this new thought process, and are now getting active in identifying varied technology partners in Europe and UK.
Brexit will be beneficial to your company, as Arrow's UK subsidiary companies will gain importance while opening the Indian and European markets. We have been focusing on newer and greener technology, like using Graphene to replace carbon black, and this vision will fructify in the coming years. Arrow UK has been working with some leading technology partners in UK, for this project.
We continued to do what we do best: deliver innovative and environmental-friendly solutions to our customers and to drive the performance of your Company, while ensuring a focus on sustainability. We demonstrated resilience and strength to withstand a difficult economic environment.
This innovation-driven-approach and an eye for newer technology partners, and going forward our focus will be on operational efficiency, in production processes and technology absorption, in India, which will certainly add to the bottomline in coming years. Thecompany has taken many strategic initiatives in the last year to achieve its vision of being a leader in innovative green technologies. This aspiration continues to ignite our creativity, energize us, enables us to deliver what we commit, which ultimately, generates value for our shareholders.
Your company continues to tread on the path oftransformational journey of sustained growth. To achieve strong growth consistentlydevelopment of organizational capabilities is very much essential. The Company has continued to make meaningful investments in people, processes, Research & Development, Intellectual Property and Technology. These cost outlays are long term investments for the future. We will keep on looking out for potential profitable avenues, which will continue to create long term value for the shareholders.
The Patent business I assure you, continues to be thecentral focus point of the Company. We havepresently 38 patents granted in India and across various geographical regions in the field of health& hygiene, high strength paper, security, packaging etc. Our product development team is continuously working on the development of new products and filing new patents to secure the Company's IP portfolio. Also on tangible assets side, we undertook anexpansion in our Ankleshwarfactory.The new plant, with better technology, commissioned in previous year, has now stabilized its production processes, and have developed high value water soluble films (WSF) for packaging liquids and other cleaning agents. We are confident of delivering world class WSF and taking forward our partnership with Proquimia a Spanish company having world leadership in their business segment, with this expansion, we expect increased revenue and profitability for our Water Soluble Film and Klenz division.
While on this, let me assure you once again that your company shall continue to initiate investment in varied business opportunities in general and GOI's "Make in India" projects in particular to derive greater augmentation of overall business.
I express my sincere gratitude to our shareholders, long term investors and our dedicated team members, who have kept faith in your company. I feel proud in acknowledging the contribution of every single member of team, for having faith in the Company and delivering the best.Lastly, let me re-assure you that the Company shall strive continuously to enhance shareholders and other stakeholder's values in every possible way. Again, I would like to acknowledge the continued support and co-operation from all of you.
Thanking You, Shilpan Patel Chairman & Managing Director
2012-13
2013-14
2014-15
2015-16
2016-17
2017-18
2018-19
2009-10
2010-11
2011-12
2012-13
2013-14
2014-15
2015-16
2016-17
2017-18
2015-16
2016-17
2017-18
2018-19
Audit Committee
Mr. Harish Mishra (Chairman)
Mr. Dinkarray D Trivedi
Mr. Haresh Mehta
Mr. Neil Patel
Mr. Dinesh Modi

Stakeholders Relationship Committee
Mr. Haresh Mehta (Chairman)
Mr. Dinesh Modi
Mr. Neil Patel

Nomination & Remuneration Committee
Mr. Harish Mishra (Chairman)
Mr. Haresh Mehta
Mr. Dinesh Modi

Corporate Social Responsibility (CSR) Committee
Mr. Harish Mishra
Mr. Haresh Mehta
Mr. Shilpan Patel


Details of Company Secretary & Compliance officer:
Ms. Poonam Bansal Tel: 022-40749000 Fax: 022-40749099 E-mail: poonam@arrowgreentech.com
For any assistance regarding share transfers, transmissions, change of address, non - receipt of dividend, dematerialization of shares or any other query relating to shares, please write to:
Arrow Green Tech Products Limited
Ms. Poonam Bansal - Company Secretary Solitaire Corporate Park, Bldg No 3, 7th Floor, Unit No 372 Guru Hargovindji Marg Chakala, Andheri (East) Mumbai 400 093 Tel: 022-40749000 Fax: 022-40749099 E-mail: poonam@arrowgreentech.com
Link Intime India Pvt. Ltd.
Unit: Arrow Greentech Limited
C 101, 247 Park, L B S Marg,
Vikhroli West, Mumbai 400 083
Tel No: +91 22 49186000
Fax: +91 22 49186060
E-mail: rnt.helpdesk@linkintme.co.in